Summary : The system that built the company.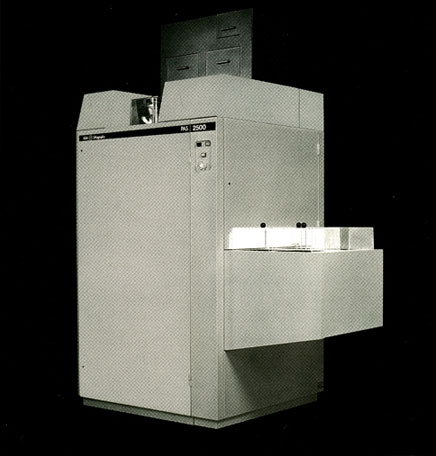 After redesigning the PAS 2000 from the framework of the Philips SIRE II wafer stepper, ASML then set about building a system for the future. This is it, PAS 2500. It became the system that made ASML into the powerhouse it is today, and led the way towards their 5500 series line.
History Quiz: What did SIRE stand for?
Click here for a summary by Dan Hutcheson and Richard George on the design of the PAS 2500, its impact upon the industry, and the key people who brought it into being.
Click here for further reference to the PAS 2000.
Click Here for Product Brochure & Specifications
Key Contributors: Click here to view a table listing the key contributors to this major step in system design.
Industry code: 1434.365
©1986 ASM Lithography Inc.
All Rights Reserved. Displayed with the implied permission of the Copyright Owner
Mfr's Code: ASML