Summary : Applied Materials - AME 8100 Batch Etcher :1980-84 - The blockbuster that remapped the etch market.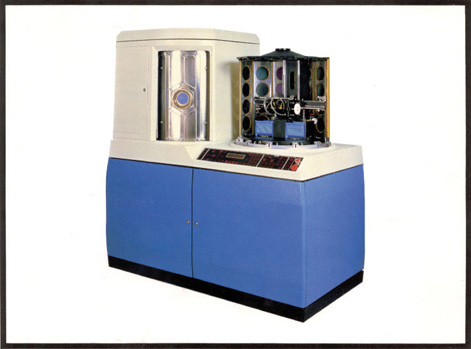 It can be said that the AME 8100 launched the modern era of etching and changed the face of VLSI chip manufacturing. Prior to this system the industry was struggling with etch; it was slow and imprecise, and results varied substantially across the wafer. Yield was abysmal and for etching oxides it was zero not absolute but close to it. Most suppliers were trying to convert from batch etching to single wafer etching to get better results, but that just slowed things even more.
Bob Graham, then VP of Marketing at Applied, once told me of his epiphany while visiting Bell Labs. Dan Maydan showed off his new etcher to Bob, who mistook it as a modified version of the AME 7600. Bob returned to Applied convinced that batch etching was the way to go and that they must bring Maydan and his team out to Applied.
Dan brought along David Wang and Sass Somekh. David had tremendous trouble with oxide etching, always winding up with too much detritus and grass a kind of growth that looked like grass. He eventually invented a new process that included an organic covering which eliminated most of these problems.
Nine months after introducing the AME 8100, Applied Materials emerged out of nowhere as the largest supplier of etch machines in the world.
Click Here for Product Brochure & Specifications
Key Contributors: Dan Maydan, David Wang and Sass Somekh. This team received the prestigious 1988 SEMI award for developing the plasma etch world standard.
Industry code: 1473.333
1982 by Applied Materials Inc
All Rights Reserved. Displayed with permission of the Copyright Owner
Mfr's Code: AMAT