Summary : MX-17 LSI Test System by Adar Associates, Inc...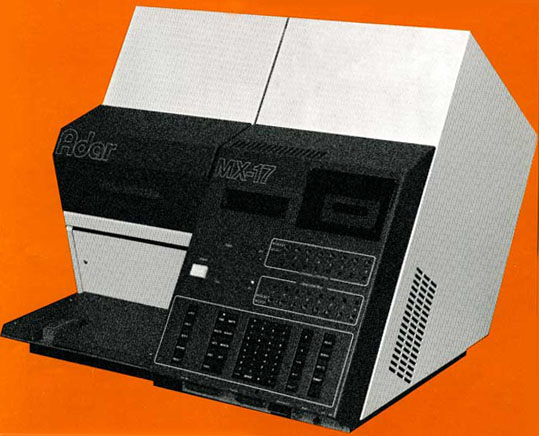 The MX-17 was acclaimed by Adar Associates as the intelligent approach to automatic testing. But intelligent or not, they had entered a whole different realm with this machine. The company had gained its fame as a memory test company. Unlike memory testing, which was highly structured, logic testing is state-dependent, with most failures throwing the chip into a new state rather than causing it to cease functioning. In microprocessors, as in music tones, there are more states than there are stars in the heavens.
The MX-17 was a relative latecomer to the logic testing industry, as was Adar. Still, it was relatively well liked by the few companies who owned one. But complexity advances faster than sales and Adar soon lost out, eventually being acquired by Teradyne.
Click Here for Product Brochure & Specifications
Key Contributors: To Be Recognized.
Industry code: Obsolete
No discernible Copyright
All Rights Reserved. Copied with permission of Teradyne
Mfr's Code: TER