Summary : Wafer fab costs skyrocketing out of control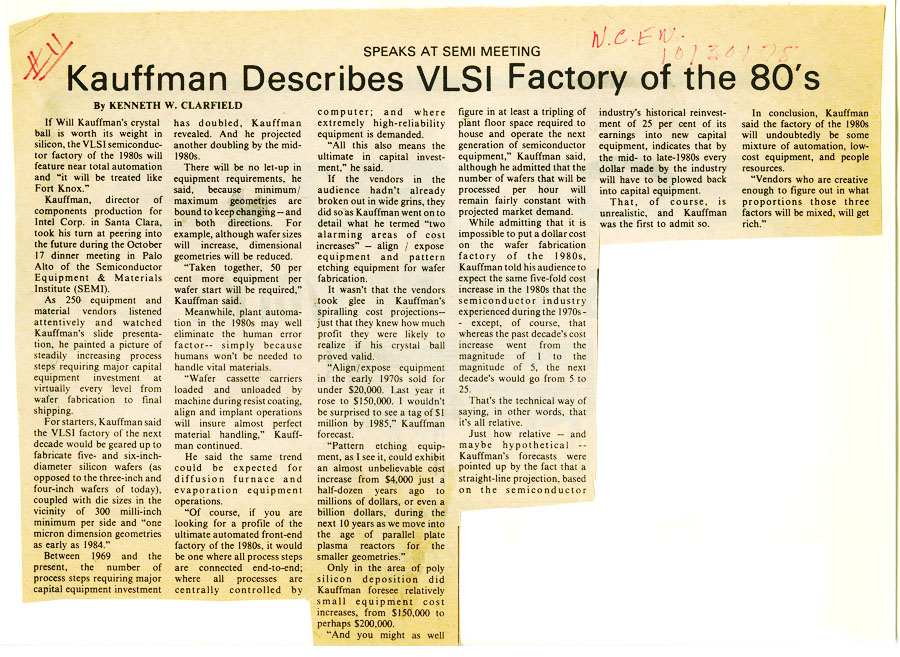 Annexure :
Equipment is going to get expensive
This Electronic News article addresses a constantly recurring issue in Integrated Circuit history: that semiconductor equipment costs are skyrocketing out of control. Yet the history of technology has proven time and again that if you are not investing, you are divesting. Intel has been a master of this principle, never blinking at the cost of equipment so long as it made financial sense. You can see this sound approach to technology investments in this article about Will Kauffman's talk in which he lays down a vision of near total wafer fab automation. Mentioned are the rise in process steps, new wafer sizes, lithography tool prices for which he was fairly accurate in his projections. But his projection of a single tool costing >$1B was never to be. Read this find out which tool might command this exorbitant price. Today, Electronic News exists in name only. Yet its tradition of excellence continues in the consolidated website of EDN.
- G. Dan Hutcheson
Copyright © Electronic News 1978