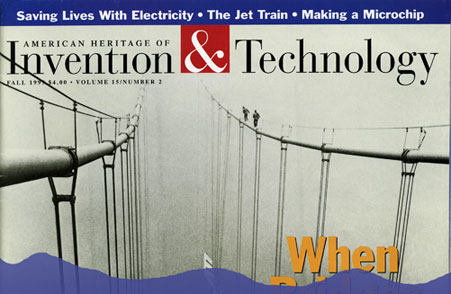 This superb article, about the birth of the Perkin Elmer Projection Scanning Aligner, was first published in the Fall 1999 issue of American Heritage of Information & Technology.

It describes a birth that was almost stillborn, but without which, today's step-and-scan exposure systems might not exist; nor would the super-complex chips at the heart of almost all electronic devices.

Click on the full article below to get a feel for the industry's struggles and how close it might have come to utter failure, but how it was saved by some of our industry's brightest stars.

Afterwards, click on the photo gallery to view activities occurring at Perkin Elmer during its heyday. Finally, click on the Perkin Elmer 100 button to view the system itself.

We would like to take this opportunity to salute Information & Technology magazine for its very fine presentations on American technology and to encourage its continued support.